Over the next months, life will slowly return to normal. The question is if the new normal is going to be the same one we left behind few months ago or it will be greatly different. Not knowing how tomorrow looks like makes a lot of us nervous. There are a lot of unasked and unanswered questions regarding the near future. Most likely we are going to face a new normal that will slowly become our normal again, that will make us feel safe and confident in who we become, in our future. For now, however, we kind of live life one day at a time.
A lot of things will not change, will be the same; a lot, definitely, will be different, will change. People who lost their jobs because businesses closed are faced with hard decisions, but I have to tell them that they have options. Yes, maybe one will think that going to school, even if it is for a short period of time, it constitutes an inconvenience.
Whatever the situation, a new tomorrow arrives and we have to be prepared for it. We know when this kind of change happens it can be scary, but Delmon Medical College
is committed to help anyone who wishes to start a new career in medical field. We are here to educate and train high school and adult learners, help them start on a new journey, and find a new career.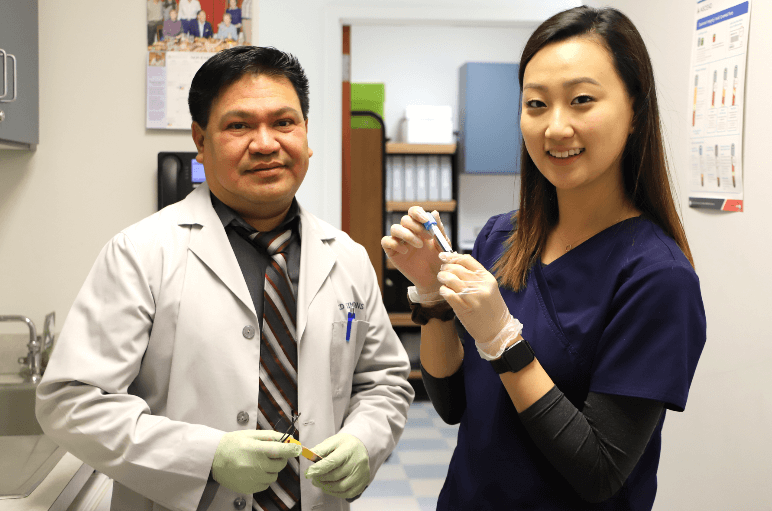 Every program we teach at Delmon Medical College is proving to be of most importance during this pandemic- CNAs, Medical Assistants, Dialysis Technicians.
I listened to the news every day, and I learned of what medical professionals need to keep their patients safe besides masks and medical personal protective equipment. They need more medical professionals to help them, to replace them when needed: RNs, CNAs, technicians and other healthcare professionals, and the skills from these jobs come from career education. Apparently we all suffer at the hand of this pandemic, and it is not only in the medical field.
So many other businesses are suffering due to closures: culinary arts, cosmetology, child care, but when we will return to normal, when America will reopen these companies, medical field will be one of the first businesses in high demand. We may think that we live in a sad and tragic reality, but it is my personal opinion, and perhaps it is the time to understand that all this crisis does is to reinforce what we already know but we refuse to admit: that the career or vocational education gives people the necessary skills to work as dialysis technicians, CNAs, Medical Assistant, firefighters, first responders, etc. Maybe now it is the time to understand that these careers are the backbone of our society.
Perhaps now it is the time to offer people an alternative to the two or four years college path. Perhaps this is the time to offer them a way to study study new skills that will allow them to find a job and get hired in a shorter time. Perhaps now is the time to understand and to accept the obvious, that there are multiple path to success for every student.
Some students chose Delmon as an alternative to going to college; they were looking to learning new skills, earned an industry certification and start working shortly after graduation. We also have students who learn better hands on and Delmon Medical College offers this opportunity.
Another benefit students enrolled in one of our programs is that they to work together to collaborate, problem-solve; all these are the soft skills employers are looking for in a crisis situation like this pandemic. Attending a career college doesn't have to be a stigma anymore. Because of what we are experience today getting a certification from a career college is as important as the two or four years pathway. At Delmon Medical College our main focus is our students; we are changing lives one at a time, and we are hoping we will fulfill our role in educating the next generation of medical professionals.
Maria Lupașcu, Vice-President of DMC